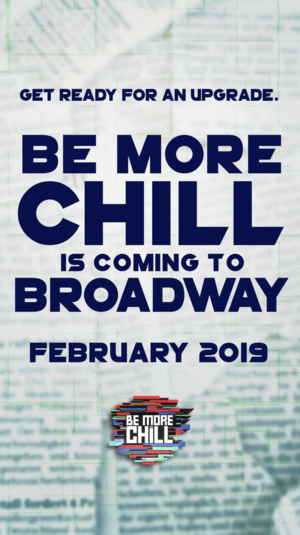 On Monday, January 21st I went to a Works & Process event at the Guggenheim Museum. The Creatives from Be More Chill were there to discuss the show with Laura Heywood and a medical ethicist. The event was terrific and I was able to interview some fans, members of the panel, and two of the cast members who performed at the event.
Watch the full panel and performances here. 
Thanks to Works & Process and to my guests: Alex, Max, Diane, Laura Heywood, Will Roland, Joe Iconis, Chase Brock, and George Salazar. Music in this episode is from the Be More Chill Karaoke Contest and my own recording from Elsie Fest 2018. Cover image courtesy of Be More Chill. 
Click here to give $5 to my Indiegogo and enter to win Lights of Broadway cards signed by George Salazar and Joe Iconis. 
Click here for more information on the Frankenshark.